My name is ellen cherry and I am a Baltimore, MD (US) based Song and Story Alchemist. I have spent the last two decades reading, writing, recording, singing, playing instruments and making music, by myself and in collaboration with others, in an attempt to calm my nerves, lift my eyes to the sky and contribute something to the chorus that is beautiful. I need both motivation to get myself back on the road and to create new work, but also support to cover the costs of touring (which I intend to get back to, in earnest in late 2017 and throughout 2018) and living indoors, during that process.

There's nothing like being in the presence of live performers--it is fundamentally better than anything through a computer or TV screen. I am again feeling the pull of wanting to perform for others--after a long time of dreading it. I want to encourage this feeling. I would like to invite you into a diary, here, where I will release content only for subscribers, months before it will be (maybe never) available to the public. I will post audio essays, videos, music, poems, and songs--at least two items per month for only $4/month (please feel totally free to pay more, if you choose!) Some of the content will be whimsical, some of it serious, some of it completely experimental--but it will all be made by me, to share with you.

The first set of content that I will post centers around audio essays I have already created surrounding a devastating car wreck in 2013 that took me off the road, essentially until now. I will be adding to these essays over the course of this subscription.

I believe that this will help ease the expense of touring and sustain this creative life. My goal, right now, is a 200 subscribers. Will you be one of them?
Here's what you get:
All the new music I make

streaming instantly on your mobile device via the free Bandcamp app, and also available as a high-quality download.*

Access to subscriber-exclusive messages:

These back-catalog and subscriber-only releases:
A 5% discount on all my merchandise.
The satisfaction of knowing you're supporting me in a sustainable way.
You're a subscriber
Thank you!
* Downloads are DRM-free and available in MP3, FLAC and
more
.
ellen cherry
Baltimore, Maryland
Emmy nominated singer/songwriter ellen cherry (lowercase letters intentional!) is a full-time touring and working performer based in Baltimore, MD. In 2017, ellen presents a new touring project called Portraits in Song that marries her love of storytelling and her passion for history through songs and portraits of interesting women in history to increase love and empathy for all.
Latest Release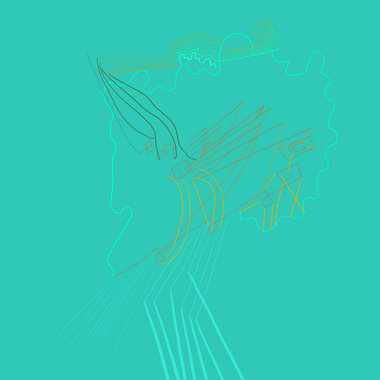 Collage